Eye On Training Camp
Flames 2 Oilers 1
Camp Notes: 10/04 --
Rick Charlton

Now they play for real.

But who will do the playing?

Calgary Flames ended their exhibition schedule with a dramatic 2-1 victory over the Oilers in Edmonton last night, the Flames finishing the pre-season at 4-2-1 but leaving only a matter of hours or days before the final rounds of cuts overtakes a scattered collection of remaining hopefuls.

--[ more ]--
---
Oilers 7 Flames 4
Camp Notes: 10/02 --
D'Arcy McGrath

Training camp is a time for working on those fine details of your hockey game.

Getting to know teammates, getting to know systems, and making sure everyone is on the same page when the puck drops for real and the season opens.

Yikes.

--[ more ]--
---
Canucks 5 Flames 3
Camp Notes: 9/27 --
Rick Charlton

A confusing goaltending morass got even more twisted as the Calgary Flames fell 5-3 on the road last night to the Canucks in Vancouver.

The loss dropped Calgary's pre-season record to 3-1-1.

The battle of the backups between incumbent Jamie McLennan and challenger Dany Sabourin didn't get any closer to being solved as the former, carrying a one-way contract, continued shoveling his own grave with another less than riveting pre-season performance.

--[ more ]--
---
Flames 6 Minnesota 0
Camp Notes: 9/26 --
D'Arcy McGrath

So the Flames are undefeated in the preaseason.

The jaded fan would suggest that a preseason record matters very little. The real games start in October, and the very real games start in April.

They'd be right.

--[ more ]--
---
Cage Match
Camp Notes: 9/24 --
D'Arcy McGrath

Goaltending is the most important position on a hockey roster in today's NHL.

If your stopper is consistently getting bested by his opponent you don't have much of a chance, especially if budget concerns and failed rebuilding leaves you with a popgun offence.

--[ more ]--
---
Flames 4 Canucks 1
Camp Notes: 9/23 --
Rick Charlton
Any GM wants a competitive training camp and Flames GM Darryl Sutter is having his wish granted with a number of younger players pushing veterans seriously hard for jobs.
Strong battles for all positions, after all, is the competitive straw that stirs the drink within any organization.
--[ more ]--
---
Battle of the Bubble
Camp Notes: 9/22 --
D'Arcy McGrath
NHL hockey teams are comprised of many different positions, roles and responsibilities.

Fans and media often flock to the key, glamour hogging positions of starting goaltender, star winger, or even team policeman, while many players just go through the motions with very little fan fare.
--[ more ]--
---
Flames 4 Oilers 1
Camp Notes: 9/21 --
Rick Charlton
The Edmonton Oilers dressed Ales Hemsky, Georges Laraque and a bunch of other guys on Saturday night in a game that predictably provided little in the way of a test for Calgary's Roman Turek.
Right or wrong there will be a lot of pressure on Turek to deliver a more consistent season this year if the Flames are to entertain any hopes of making the playoffs.
--[ more ]--
---
Flames 3 Oilers 3
Camp Notes: 9/18 --
D'Arcy McGrath

The Flames opened their preseason schedule in a very strange fashion on Tuesday night, essentially playing two games within one.

The first half featured a parade of Calgary Flames to the penalty box and a 3-0 Oiler lead; the second half a Flame rally of three goals that resulted in a 3-3 tie.
--[ more ]--
---
Intra Squad Deux
Camp Notes: 9/17 --
D'Arcy McGrath

Intra-squad games as a rule, are a brutal measuring stick for hockey starved fans. It's almost impossible to get a read on both individual players, and the team itself.

That was pretty much the case again today at the Saddledome as Team Black eked out a 4-1 win over Team White in a game you pretty much forgot as you left the Saddledome.

Your read on the game really came down to how you wanted to see it.
--[ more ]--
---
Tidbits from the Dome
Camp Notes: 9/15 --
D'Arcy McGrath

Coach and general manager Darryl Sutter is generally a man of few words. That isn't to say that said man can't create a little conversation however, as his few words often lead to plenty of speculation and iference building.

Some topics from the Dome ...
--[ more ]--
---
Camp Notes - 9/14 --
by D'Arcy McGrath

Thoughts and observations from Sunday morning's first session featuring team A.

With the focus positioning and transition it was an ice time where a player would relish not standing out, as opposed to making a name for himself. To be just one of the guys is to be in the right place at the right time and doing the right thing.--[ more ]--
---
Camp Notes - 9/13 --
by D'Arcy McGrath
Calgarypuck.com took in the 10:00 AM session of Saturday's day two of official Calgary Flames training camp.
The majority of the session was set aside to work on one on one drills with assistant coach Jim Playfair looking over the defenceman. Each defenceman was asked to play the body against an attacking forward, foil his attempts to score and then return to the blueline to face yet another attacker.--[ more ]--
Position Breakdown
Left Wing --
Locks: Dean McAmmond, Martin Gelinas
Bubble: Oleg Saprykin, Josh Green, Krzysztof Oliwa, Robert Dome, Dave Lowry
Farmhand: Martin Sonnenberg
Unsigned: Ryan Donally, Kevin Harvey, Cam Cunning
Skinny: The Flames have beefed up on the left side adding size and muscle in the form of speedster Josh Green and policeman Krzysztof Oliwa. This training camp also marks a return of winger Dean McAmmond, a player that arrived via the trade deadline last March only to be told he'd have to sit out on a technicality. The offensive key is Oleg Saprykin, a player that hopes to achieve consistency at the NHL level and become the force for the club on the left side.
Center --
Locks: Craig Conroy, Steve Reinprecht, Stephane Yelle
Bubble: Blair Betts, Matthew Lombardi
Farmhand: Jason Morgan, Garett Bembridge
Unsigned: Tyler Johnson
Skinny: One Avalanche out ...another Avalanche in. Chris Drury's 4 million dollar salary demands landed the slick pivot in Buffalo. In return the Flames nabbed center Steve Reinprecht and defenceman Rhett Warrener. Reinprecht could be the key to the Flames second line. The other major issue to watch at center is captain Craig Conroy and his contract status. The fact that he becomes a UFA in March may see him dealt before the trade deadline. Look for Blair Betts to finally crack the roster out of camp.
Right Wing --
Locks: Jarome Iginla, Chris Clark, Shean Donovan
Bubble: Matt Davidson, Chuck Kobasew
Farmhand: None
Unsigned: Darren Lynch, Thomas Bellemare, Jamie Tardif, Jeff Ewasko
Skinny: The Calgary Flames have a sure thing and then a lot of question marks on the right side. Superstar powerforward Jarome Iginla has the first line pretty much taken care of, but from there we see a lot of question marks. One of the most interesting things to keep an eye on in camp is the progress of rookie winger Chuck Kobasew. If Kobasew can do an acceptable job on the second line and provide a secondary scoring source then the club should be fine with Chris Clark, Shean Donovan and Matt Davidson on the lower two lines. If he can't ....
Defense --
Locks: Robyn Regehr, Toni Lydman, Denis Gauthier, Rhett Warrener, Jordan Leopold
Bubble: Andrew Ference, Mike Commodore, Jesse Wallin, Steve Montador
Farmhand: Rail Rozakov
Unsigned: Dion Phaneuf, Tim Ramholt, Brennan Evans, Deryk Engelland
Skinny: The Flames may not have the greatest stable of NHL household names on defence, but the depth assembled on the blueline for this year's camp should create a great battle for the sixth and seventh spots. Depending on the status of Petr Buzek, the Flames could have up to 11 NHL capable bodies in camp to fight for just six or seven jobs. The other thing to keep an eye on will be the pairings, to get a hint of who will play with whom when the season starts.
Goaltender --
Locks: Roman Turek
Bubble: Jamie McLennan, Dany Sabourin
Farmhand: Brent Krahn
Unsigned: Davis Parley
Skinny: When you pay your number one goaltender over $4 million a season, there is very little doubt as to who will tend goal for the Flames for the majority of dates this season. There may be a battle for the backup spot though, that is if one of Brent Krahn or Dany Sabourin make their case for supplanting the incumbent Jamie McLennan.


Strengths --
Does a team that has missed the playoffs for seven straight seasons really have any strengths? Sure they do. The real strength of the Calgary Flames comes in the form of the man behind the bench. Darryl Sutter more than any one player on the ice, has the ability to push the Calgary Flames toward respectibility by getting his club ready to play with a system that fits their personnel. On the ice, the Flames boast a very deep group of defenceman, a fact that hasn't translated to the standings in past year, but is due to make an influence.
Weaknesses --
The first major weakness that comes to mind when thinking about the Calgary Flames is their lack of goal scoring. Beyond the undeniably talented Jarome Iginla, the club hasn't a single additional, bankable scoring threat, which means there will be a lot of "ifs" applied to a lot of players this season. Another weakness is special teams, as the club has wallowed near the bottom in making a difference either up or down a man. The club also needs a more consistent performance from their key players on a night in night out basis.
Opportunities --
The Flames have a trio of young players with unlimited offensive skill, but very limited NHL experience. If one or more of Oleg Saprykin, Chuck Kobasew or Jordan Leopold can take huge, unplanned strides this season, the Flames will instantly become a very different team to play against. The largest opportunity on the horizon for the Calgary Flames however, is the anticipated changes to the Collective Bargaining Agreement. If all goes well, this could be the last season where teams like Calgary will be forced to endure a significantly uneven playing field, a fact that should put a lot of faith back in the local clientel.
Threats --
One of the largest threats facing the Calgary Flames this season is the possible occurence of injury. Any significant time missed by any of their core players including Jarome Iginla, Roman Turek, Craig Conroy, Steve Reinprecht, or their key defenceman will basically result in another lost season in Calgary. Longer ter, the possible negative result of the aformentioned CBA negotiation could land the Flames out of Calgary.


Camp Surprises --
| 9/30 Robert Dome. The man didn't appear to have much of a shot to crack the big league roster, but he's still here. Oleg Saprykin, now on a one way contract has been out played by the former Penguin to the point that all three of Saprykin, Dome and Chuck Kobasew may make the team. | 9/18 The battle for that final defence spot has really taken on a life of it's own, with all three combatants playing well enough to actually challenge players like Denis Gauthier. The preseason should shake this issue out, but to this point it's a dead heat between Mike Commodore, Steve Montador and Jesse Wallin. | 9/12 ... newcomer Steve Reinprecht working between two young players, Oleg Saprykin and Chuck Kobasew for a first look at the second line "of the day". | 9/11 ... Denis Gauthier reports to camp 15 pounds lighther than i his playing weight of last season.
Camp Concerns --
9/30 ... the demotion of Dany Sabourin is somewhat sad as none of the three possible backup goaltenders has stepped forward to claim the role. A veteran keeping a job as a default was never the hope. | 9/18 ... rumours that one of or both of Martin Gelinas and Denis Gauthier may be on their way out continue to plauge the team. Budget concerns seem to be the burning issue behind both. Do the Flames have the depth to unload to veterans? Gelinas has a no trade clause but may be eased out using waivers, but Gauthier can be dealt, but for what? ... | 9/17 ... A pretty quiet camp thus far from the Flames trio of young offensive players; Oleg Saprykin, Jordan Leopold and Chuck Kobasew. In all honesty, without a preseason game played one shouldn't read too much into things at this point, but the club desperately needs output from these players to make the playoffs this season. | 9/10 ... Flames casually mention that center Steve Reinprecht has his shoulder scoped 10 weeks ago making him a spectator in scrimmages and possibly camp exhibition games. He should be ready to go for the season opener, however.
Attending Training Camp --
All on ice sessions are open to the general public.
Roster Cuts --
As part of the current collective bargaining agreement, NHL clubs cannot carry more than 23 players on their active roster. There are no mandatory cut down dates, but teams must be at their limit by their first regular season game. Additional players attending camp, but not making the Flames, will be assigned to the Flames top development affiliate, the Lowell Lock Monsters of the American Hockey League, the ECHL's Las Vegas Wrangles, other minor league teams or returned to their Junior or European clubs. The Flames share an American Hockey League club with the Carolina Hurricanes.
Camp Information
Location:
Pengrowth Saddledome
555 Saddledome Rise SE
Calgary, AB T2P-3B9
Canada

Opens:
Thursday September 11th, 2003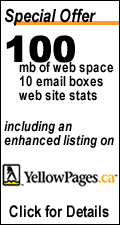 | | | |
| --- | --- | --- |
| | | |
| | And Then There Were 5 With Dany Sabourin, Rail Rozakov, Jason Morgan and Matt Davidson assigned on Monday, the camp is now down to five cuts to go in order to arrive at the magic number of 23. That number may be reduced however, depending on injuries to Robyn Regehr, Martin Gelinas, and Chris Clark. Steve Reinprecht is ready to go by all reports. Look for Brent Krahn and two of the three defencemen on the bubble to make up three of the final five cuts, leaving two forwards on the chopping block should everyone be deemed healthy. |9/28 With ten cuts to go before the season starts and only two exhibition games left on the schedule, it's crunch time in Calgary. The most interesting battle occurs in goal where Jamie McLennan his trying to hold off two rookies and keep his job. Will Robert Dome make the grade? Blair Betts and Chuck Kobasew appear to be a lock. | 9/23 The Flames pared their roster down further by assigning 4 players to Lowell of the American Hockey League (Garett Bembridge (C), Deryk Engelland (D), Brennan Evans (D) and Martin Sonnenberg (LW). The cuts move the team down to 35 players left in camp, leaving them with 12 cuts left to be made. Expect another round of cuts before the weekend that should land the club to within a few players of their final roster. | 9/18 The Flames made their first cuts of the 2003 camp by assigning all junior players, with the exception of Dion Phaneuf, back to their junior clubs. Camp head count now stands at 39. |9/17 Today's sessions are the last typical two a days before the club shifts to some intrasquad work and the exhibition schedule. Look for a 25% drop in body count prior to Thursday's game. |9/13 ... Defenceman Rhett Warrener finally closed the book on his contract yesterday signing a two year deal. | 9/12 ... The Flames hit the ice this morning, split into two squads; A and B. The first half has practice at 10:00 AM, the second at Noon. The club completed it's fitness testing yesterday with reportedly great reviews across the board. Denis Gauthier, for example has trimmed 15 pounds to play at a weight of 213 this season. Other news on Thursday included the signing of veteran forward Dave Lowry for depth and insurance purposes. | 9/11 ... Steve Reinprecht told reporters yesterday that his shoulder is progressing, and that it should be completely ready to start the regular season. He will be kept out of scrimmages and exhibition games until he's 100% ready to go, however. | |
| | | |
Pre-Season Schedule
9/18 - EDMONTON (7:00)
9/20 - EDMONTON (7:00)
9/23 - VANCOUVER (7:00)
9/25 - MINNESOTA (7:00)
9/27 - @ Vancouver (7:00)
10/2 - @ Edmonton (7:00)
10/4 - @ Edmonton (6:00)
Cut Counter (23 roster spots)

| | |
| --- | --- |
| Players Remaining | Cuts Remaining |
| 28 | 5 |
| | |
| --- | --- |
| Alphabetic | Numeric |
| Bellemare - 48 | 1 - Turek |
| Bembridge - 55 | 2 - Commodore |
| Betts - 15 | 3 - Gauthier |
| Clark - 17 | 4 - Leopold |
| Commodore - 2 | 5 - Montador |
| Conroy - 22 | 7 - Kobasew |
| Cunning - 53 | 10 - Lowry |
| Davidson - 41 | 11 - Yelle |
| Dome - 38 | 12 - Iginla |
| Donally - 51 | 15 - Betts |
| Donovan - 16 | 16 - Donovan |
| Engelland - 36 | 17 - Clark |
| Evans - 43 | 19 - Saprykin |
| Ewasko - 58 | 21 - Ference |
| Ference - 21 | 22 - Conroy |
| Gauthier - 3 | 23 - Gelinas |
| Gelinas - 23 | 24 - Wallin |
| Green - 26 | 25 - Sonnenberg |
| Harvey - 52 | 26 - Green |
| Iginla - 12 | 27 - Reinprecht |
| Johnson - 54 | 28 - Regehr |
| Kobasew - 7 | 30 - Parley |
| Krahn - 35 | 32 - Lydman |
| Leopold - 4 | 33 - McLennan |
| Lombardi - 49 | 33 - Oliwa |
| Lowry - 10 | 35 - Krahn |
| Lydman - 32 | 36 - Engelland |
| Lynch - 68 | 37 - McAmmond |
| McAmmond - 37 | 38 - Dome |
| McLennan - 33 | 41 - Davidson |
| Montador - 5 | 42 - Phaneuf |
| Morgan - 46 | 43 - Evans |
| Oliwa - 33 | 44 - Warrener |
| Parley - 30 | 45 - Rozakov |
| Phaneuf - 42 | 46 - Morgan |
| Ramholt - 47 | 47 - Ramholt |
| Regehr - 28 | 48 - Bellemare |
| Reinprecht - 27 | 49 - Lombardi |
| Rozakov - 45 | 50 - Sabourin |
| Sabourin - 50 | 51 - Donally |
| Saprykin - 19 | 52 - Harvey |
| Sonnenberg - 25 | 53 - Cunning |
| Tardif - 56 | 54 - Johnson |
| Turek - 1 | 55 - Bembridge |
| Wallin - 24 | 56 - Tardif |
| Warrener - 44 | 58 - Ewasko |
| Yelle - 11 | 68 - Lynch |

= in camp
= cut
| | | | | |
| --- | --- | --- | --- | --- |
| Date | Who | Event | Time (MST) | Location |
| Sept. 9 | | Golf Reception | 5:00 PM | Pengrowth Saddledome |
| | | | | |
| Sept. 10 | | Golf Tournament | 7:30 AM | Heritage Pointe |
| | | Golf Banquet | 4:00 PM | Pengrowth Saddledome |
| | | | | |
| Sept. 11 | | Fitness Testing* | 7:00 AM | *not open to public |
| | | | | |
| Sept. 12 | Team 'A' | Stretch | 9:30 AM | Pengrowth Saddledome |
| | | Practice | 10:00 AM | |
| | Team 'B' | Stretch | 11:30 AM | Pengrowth Saddledome |
| | | Practice | 12:00 PM | |
| | | | | |
| Sept. 13 | Team 'B' | Stretch | 9:30 AM | Pengrowth Saddledome |
| | | Practice | 10:00 AM | |
| | Team 'A' | Stretch | 11:30 AM | Pengrowth Saddledome |
| | | Practice | 12:00 PM | |
| | | | | |
| Sept. 14 | Team 'A' | Stretch | 9:30 AM | Pengrowth Saddledome |
| | | Practice | 10:00 AM | |
| | Team 'B' | Stretch | 11:30 AM | Pengrowth Saddledome |
| | | Practice | 12:00 PM | |
| | | | | |
| Sept. 15 | Team 'B' | Stretch | 8:30 AM | SAIT |
| | | Practice | 9:00 AM | |
| | Team 'A' | Stretch | 10:30 AM | SAIT |
| | | Practice | 11:00 AM | |
| | | | | |
| Sept. 16 | Team B and A | Stretch | 10:30 AM | Pengrowth Saddledome |
| | | Inter-Squad Scrimmage | 11:00 AM | |
| | | | | |
| Sept. 17 | Team B and A | Stretch | 10:30 AM | Pengrowth Saddledome |
| | | Inter-Squad Scrimmage | 11:00 AM | |
| | | | | |
| Sept. 18 | | Flames vs. Edmonton | 7:00 PM | Pengrowth Saddledome |
| | | | | |
| Sept. 20 | | Coaching Day in Alberta | TBA | Pengrowth Saddledome |
| | | Flames vs. Edmonton | 7:00 PM | Pengrowth Saddledome |
| | | | | |
| Sept. 23 | | Flames vs. Vancouver | 7:00 PM | Pengrowth Saddledome |
| | | | | |
| Sept. 25 | | Flames vs. Minnesota | 7:00 PM | Pengrowth Saddledome |
| | | | | |
| Sept. 27 | | Flames at Vancouver | 8:00 PM | GM Place |
| | | | | |
| Oct. 2 | | Flames at Edmonton | 7:00 PM | Skyreach Centre |
| | | | | |
| Oct. 4 | | Flames at Edmonton | 6:00 PM | Skyreach Centre |
| | | | | |