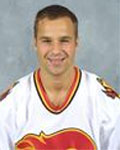 Let the Games Begin
D'Arcy McGrath
February 8th, 2002
The other guys.
Look around the Internet hockey world, or thumb through an Olympic preview magazine, it always comes down to the same thing. Six teams with a chance for gold. No where in those six teams will you find any of the eight nations that are set to launch the Olympic men's hockey schedule on Saturday in Salt Lake City, Utah.
Preliminary Pool A

Slovakia

Germany

NHL Players

20

NHL Players

2

AHL Players

1

AHL Players

0

Nagano Finish

10th

Nagano Finish

9th

Latvia

Austria

NHL Players

5

NHL Players

0

AHL Players

1

AHL Players

0

Nagano Finish

--

Nagano Finish

13th

Preliminary Pool B

Belarus

Switzerland

NHL Players

1

NHL Players

1

AHL Players

0

AHL Players

0

Nagano Finish

7th

Nagano Finish

--

Ukraine

France

NHL Players

2

NHL Players

0

AHL Players

2

AHL Players

0

Nagano Finish

--

Nagano Finish

11th
Within this group of eight you'll find a wide range of talent, and an even larger disparity in hockey origin. A rag tag group of fledgling hockey programs and victims of world politics.
Germany and Switzerland have made great strides over the past two decades to develop excellent hockey programs.
This work is paying off more and more with every international tournament, as less and less "borrowed" bodies from Canadian nationals fill their rosters, giving their own a chance to carry their flag.
Other nations like Latvia, Slovakia, the Ukraine and Belarus have become hockey orphans as larger nations like Czechoslovakia and the U.S.S.R. had their borders erased through shifting ideology or the formation of nation states.
Slovakia is built primarily of NHL hockey players, but suffer under the burden of not being able to ice their full squad because of the preliminary round's conflict with the National Hockey League schedule. They will likely ice 13 to 14 players in each of the initial round games in order to reserve space for additional players to be flown in should they survive. Four years ago in Nagano, the Islanders Ziggy Palffy flew all the way to Japan only to find his team eliminated, and his trip wasted.
| | | |
| --- | --- | --- |
| Pool A | | Pool B |
| Slovakia | | France |
| Germany | | Ukraine |
| Latvia | | Switzerland |
| Austria | | Belarus |
Two teams will advance to the next round, one team joining the first pool with Canada, and the other joining the other pool with the host Americans.
These two teams may not represent the two best teams within the pool however.
With Slovakia and Germany both situated in Pool A, only one team can advance despite the fact that they are likely the finest two outfits in the group.
The tournament before the tournament will be interesting from a Canadian standpoint, because the winner of Pool A will be Canada's opponent for the second game in their championship round robin schedule.
My picks?
Pool A - Germany. The musical chairs roster plan of the Slovak Republic will cost them as Germany skates by them in the first game of the tournament. At least this time Palffy has a shorter flight home.
Pool B - Switzerland. The Swiss have a greater familiarity within their team, having many a player from the same club teams back home. It will make the difference.
Let the games begin!