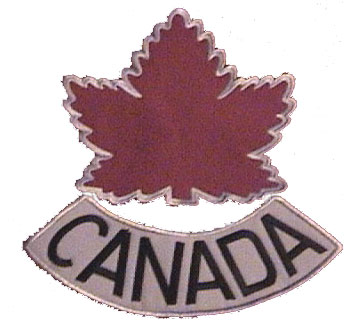 Behind the Numbers: Hockey's First Nation?
D'Arcy McGrath
February 15th, 2002
In hockey mad Canada it's pretty difficult to keep any distance from Olympic hockey chatter.
Who will win Gold? Will Joseph or Brodeur do the job in net in Roy's absence? Will it come down to a shoot out.
Hockey bragging rights are literally on the line and it all starts tonight with four games involving the eight teams in the championship round.
When the dust settles one country will have great memories for four years, and five others will be forced to investigate how their national winter pastime has gone from promising to careening off the rails.
The backlash for hockey failure can be almost deafening in Canada, a country that sees the sport as its culture, its identity and its prime export to the greater World.
Just how should hockey success among nations be measured? Is "winning it al"l the bottom line, or do consistency, depth and effort have a weighting as well?
World Hockey Measuring Sticks
World Junior Medal Count

Country

G

S

B

T

Canada

5

2

2

9

Russia

2

3

3

8

Sweden

0

3

1

4

Czech Rep.

2

0

1

3

Finland

1

1

1

3

Switzerland

0

0

1

1

Slovakia

0

0

1

1

USA

0

0

0

0
The World Junior Championship
The Canadian World Junior team came up gold-less again this past holiday season, winning the silver medal in a one-goal loss to the Russians.
On closer inspection however, the Canadian team has won more medals in the last ten years than any other country, and is tied with the Russians for the most medals in the last five years.
They are the only nation to have medaled in each of the last four years.
All-Time Olympic Medal Count

Country

G

S

B

T

Canada

5

5

2

12

Russia

8

2

1

11

United States

3

5

1

9

Czech Republic

1

4

3

8

Sweden

1

2

4

7

Finland

0

1

3

4

Great Britain

1

0

1

2

Switzerland

0

0

2

2

Germany

0

0

2

2
The professional or highest level of hockey is much more difficult to get a handle on.
Olympic Hockey
Olympic hockey has only seen its playing field leveled in the past decade - from the inclusion of professional hockey players in the games, and the mass exodus of European players to North America.
Therefore analyzing Olympic history is almost pointless, because the results are so skewed from the beginning of time when Canada was light years ahead of the pack to the 70's and 80's when Soviet military personnel ran roughshod over Olympic competition.
World Championships
World Hockey Championships
Country
G
S
B
T
Czech Rep.
4
0
4
8
Sweden
2
3
3
8
Finland
1
5
1
7
Canada
2
1
1
4
Russia
1
0
0
1
USA
0
0
1
1
Slovakia
0
1
0
1
Switzerland
0
0
0
0
Great Britain
0
0
0
0
Austria
0
0
0
0
Germany
0
0
0
0
Another hockey barometer is the World Hockey Championships, played each spring across the pond - a tournament taken very seriously in Europe. This championship is also becoming a more fair indication of hockey supremacy since the migration of European hockey players to the NHL has left all countries with patch work rosters due to the NHL's playoffs.
The table to the left depicts the last ten years of World Championship results.
Clearly Canada hasn't faired as well in Europe's tournament, and the recent run of the Czech Republic is well documented. It's interesting to note that countries like Finland, who haven't done that well in the World Juniors or Olympics seem to find their game for the Worlds.
Canada and World Cups
From 1976 to 1996 six Canada Cup or World Cup hockey tournaments have been held. The tournament had a duel purpose when launched by former NHLPA boss Alan Eagleson after the successful Summit Series in 1972.
Canada Cup History

Country
1st
2nd
Canada
4
2
Russia
1
1
USA
1
1
Czech Rep.
1
Sweden
1
First it was to provide a measuring stick for hockey's true power, an answer the the inequities mentioned above in Olympic and World Championship play. Canadians wanted a chance to ice their best against the world's best without restrictions or NHL conflicts.
It was also intended to be a source of revenue for NHLPA and their pension funds.
The tournament didn't provide medals, so the table to the left shows the winner and the runner up standings for the six total events. Canada has been to the final in each of the six tournaments, winning four times.
Enough History, What About Today?
Tonight Canada will begin it's attempt to right a fifty year wrong, and win a gold medal in Salt Lake City.
Every sports magazine, newspaper, television program and internet site has offered their own opinion on which team is favoured or expected to win gold, but on paper ... who's the best?
Total NHL Scoring Points
Nation
D
F
Total
Canada
210
600
810
USA
193
599
792
Russia
154
488
642
Sweden
153
395
548
Czech
112
365
477
Finland
124
221
345
The globalization of hockey has afforded analysts an opportunity to handicap tournaments based on NHL statistics, since the favoured countries have most or all of their players playing in North America.
The table to the right shows the total NHL scoring points for each team, split into forwards and defencemen.
By this indicator it appears Canada's most tenuous rival is the host country the United States as the nations only sit 18 points apart spread over 21 players.
From there things drop off quite a bit with Russia in third spot with 642 points, over 150 points back of Canada.
Many a pundit has suggested that Canada's talent level can't be questioned, but that they lack a true sniper like the Russians or Americans. The numbers seem to support that claim.
Total NHL Goal Scoring
Nation
D
F
Total
USA
38
279
317
Canada
58
254
312
Russia
39
203
242
Sweden
36
150
186
Czech
28
152
180
Finland
28
88
116
As the table to the left clearly shows, Canada's edge disappears when the analysis centers on goal scoring and not point production.
The Americans have taken the lead, and the Russians have dramatically reduced the margin from the points table.
On goal scoring terms, the tournament appears to be setting up for a serious dogfight.
Down the table the Czechs stand out with their goal total being close to half of the leaders. They will need Dominic Hasek to be excellent to compete with the high octane North American offences.
The Russians may be the most well positioned squad as they have an all world goaltender in Nikolai Khabibulin and a decent offensive showing in both tables.
Settled on the Ice
When it's all said and done, statistics will matter little when the puck gets dropped tonight. A goaltender or sniper on top of his game can lead a team all the way in a short tournament.
LW
C
RW
Mark Recchi
Joe Thornton
Eric Daze
Todd Bertuzzi
Ron Francis
Dany Heatley
Steve Sullivan
Jason Allison
Jeff O'Neill
Kyle Calder
Rod Brind'Amour
Anson Carter
Defence
Wade Redden
Darryl Sydor
Brad Stuart
Bryan McCabe
Brent Sopel
Derek Morris
Goal
Patrick Roy
Jose Theadore
Jocelyn Thibeault
And as to the question ... which country is the "First Nation of Hockey"?
I'll leave that up to each of you given the numerous conflicting rankings given further above.
It really depends on each fan's ranking of the different tournament.
If you believe the Canada Cup was the ultimate clash of the best you'll side with Canada. If the Olympics are the true measuring stick, clearly the Russians have been the team to beat. Recent history points to the Czechs as the worlds' best.
In the meantime, chew on this ...
How would the team to the right fair at the Olympics this year when compared to the other eight entries in the hockey tournament?
I'm guessing a team of Canadian bride's maids could do quite well.