Eye On Training Camp
Intra Squad Game 2
Camp Notes: 9/17 --
D'Arcy McGrath

Intra-squad games as a rule, are a brutal measuring stick for hockey starved fans. It's almost impossible to get a read on both individual players, and the team itself.

That was pretty much the case again today at the Saddledome as Team Black eked out a 4-1 win over Team White in a game you pretty much forgot as you left the Saddledome.

Your read on the game really came down to how you wanted to see it.

The only offence came from what looks to be the club's new third line with Stephane Yelle, Josh Green and Shean Donovan scoring three of Team Black's goals and pretty much dominating every time they were on the ice.

They looked that good.

The club's top line did virtually nothing.

The club's top offensive prospects did virtually nothing.

It wasn't a game to gauge offence.

But now let's turn that frown upside down, there is another way to look at the preceedings.

The defence was great.

By that I don't mean another relatively low score, but the fact that there weren't a whole lot of mistakes made - no odd man rushes, no breakaways, nobody falling down.

They all seem to be pulling hard on Darryl Sutter's systems.

The real stuff starts on Thursday when the Oilers are in town, but in the meantime we'll try to shout out a synopsis of some key players ...

Goaltenders:

The battle for the backup between Jamie McLennan, Dany Sabourin and Brent Krahn didn't get a whole lot clearer on Wednesday. None of the three were tested all that much with McLennan giving up one, Sabouring two, and Krahn slamming the door again. Krahn would be my pick based on limited action.

Blueliners:

The other key battle - the one that pits three defenceman up against each other for just one spot - also was left very much up in the air.

Jesse Wallin, Mike Commodore and Steve Montador looked like carbon copies of each other out there. They didn't do much, but they didn't do much badly either - the key for a guy that will have to play a defensive role.

Good luck sorting that one out Mr. Sutter.

Dion Phaneuf stood out again, the kid has great size, that we all knew, but when he gets the puck with some room he can really impress with his hands as well. I still maintain he's actually 6'3" and not 6'2" unless every other 6'2" guy in camp has lied about his height.

Post lockout this guy will be a Flame.

Forwards:

That Yelle - Donovan - Green line was simply great, and I can't see Sutter breaking it up unless they falter against NHL talent in the exhibition season.

That creates a bit up a pickle for cuts however, as Green was on the fourth line of most depth charts heading into camp.

Simply put, where does Martin Gelinas fit? If it's not on the third line then it's the second, and with Oleg Saprykin on a one way contract that pretty much assures Chuck Kobasew a ticket to Lowell.

Does that make sense however?

Chuck Kobasew is 27 months removed from his draft date, which makes him very young in hockey standards. But if the NHL locks out for a year or more the kid will have to get his feet wet yet again at age 23 or older.

Better to get the lumps over with now, adding credence to the Gelinas out on waivers scenario.

Bring on the Oilers!


Camp Information
Location:
Pengrowth Saddledome
555 Saddledome Rise SE
Calgary, AB T2P-3B9
Canada

Opens:
Thursday September 11th, 2003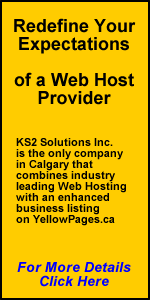 Pre-Season Schedule
9/18 - EDMONTON (7:00)
9/20 - EDMONTON (7:00)
9/23 - VANCOUVER (7:00)
9/25 - MINNESOTA (7:00)
9/27 - @ Vancouver (7:00)
10/2 - @ Edmonton (7:00)
10/4 - @ Edmonton (6:00)
Cut Counter (23 roster spots)

| | |
| --- | --- |
| Players Remaining | Cuts Remaining |
| 45 | 22 |
| | |
| --- | --- |
| Alphabetic | Numeric |
| Bellemare - 48 | 1 - Turek |
| Bembridge - 55 | 2 - Commodore |
| Betts - 15 | 3 - Gauthier |
| Clark - 17 | 4 - Leopold |
| Commodore - 2 | 5 - Montador |
| Conroy - 22 | 7 - Kobasew |
| Cunning - 53 | 10 - Lowry |
| Davidson - 41 | 11 - Yelle |
| Dome - 38 | 12 - Iginla |
| Donally - 51 | 15 - Betts |
| Donovan - 16 | 16 - Donovan |
| Engelland - 36 | 17 - Clark |
| Evans - 43 | 19 - Saprykin |
| Ewasko - 58 | 21 - Ference |
| Ference - 21 | 22 - Conroy |
| Gauthier - 3 | 23 - Gelinas |
| Gelinas - 23 | 24 - Wallin |
| Green - 26 | 25 - Sonnenberg |
| Harvey - 52 | 26 - Green |
| Iginla - 12 | 27 - Reinprecht |
| Johnson - 54 | 28 - Regehr |
| Kobasew - 7 | 30 - Parley |
| Krahn - 35 | 32 - Lydman |
| Leopold - 4 | 33 - McLennan |
| Lombardi - 49 | 33 - Oliwa |
| Lowry - 10 | 35 - Krahn |
| Lydman - 32 | 36 - Engelland |
| Lynch - 68 | 37 - McAmmond |
| McAmmond - 37 | 38 - Dome |
| McLennan - 33 | 41 - Davidson |
| Montador - 5 | 42 - Phaneuf |
| Morgan - 46 | 43 - Evans |
| Oliwa - 33 | 44 - Warrener |
| Parley - 30 | 45 - Rozakov |
| Phaneuf - 42 | 46 - Morgan |
| Ramholt - 47 | 47 - Ramholt |
| Regehr - 28 | 48 - Bellemare |
| Reinprecht - 27 | 49 - Lombardi |
| Rozakov - 45 | 50 - Sabourin |
| Sabourin - 50 | 51 - Donally |
| Saprykin - 19 | 52 - Harvey |
| Sonnenberg - 25 | 53 - Cunning |
| Tardif - 56 | 54 - Johnson |
| Turek - 1 | 55 - Bembridge |
| Wallin - 24 | 56 - Tardif |
| Warrener - 44 | 58 - Ewasko |
| Yelle - 11 | 68 - Lynch |

= in camp
= cut
| | | | | |
| --- | --- | --- | --- | --- |
| Date | Who | Event | Time (MST) | Location |
| Sept. 9 | | Golf Reception | 5:00 PM | Pengrowth Saddledome |
| | | | | |
| Sept. 10 | | Golf Tournament | 7:30 AM | Heritage Pointe |
| | | Golf Banquet | 4:00 PM | Pengrowth Saddledome |
| | | | | |
| Sept. 11 | | Fitness Testing* | 7:00 AM | *not open to public |
| | | | | |
| Sept. 12 | Team 'A' | Stretch | 9:30 AM | Pengrowth Saddledome |
| | | Practice | 10:00 AM | |
| | Team 'B' | Stretch | 11:30 AM | Pengrowth Saddledome |
| | | Practice | 12:00 PM | |
| | | | | |
| Sept. 13 | Team 'B' | Stretch | 9:30 AM | Pengrowth Saddledome |
| | | Practice | 10:00 AM | |
| | Team 'A' | Stretch | 11:30 AM | Pengrowth Saddledome |
| | | Practice | 12:00 PM | |
| | | | | |
| Sept. 14 | Team 'A' | Stretch | 9:30 AM | Pengrowth Saddledome |
| | | Practice | 10:00 AM | |
| | Team 'B' | Stretch | 11:30 AM | Pengrowth Saddledome |
| | | Practice | 12:00 PM | |
| | | | | |
| Sept. 15 | Team 'B' | Stretch | 8:30 AM | SAIT |
| | | Practice | 9:00 AM | |
| | Team 'A' | Stretch | 10:30 AM | SAIT |
| | | Practice | 11:00 AM | |
| | | | | |
| Sept. 16 | Team B and A | Stretch | 10:30 AM | Pengrowth Saddledome |
| | | Inter-Squad Scrimmage | 11:00 AM | |
| | | | | |
| Sept. 17 | Team B and A | Stretch | 10:30 AM | Pengrowth Saddledome |
| | | Inter-Squad Scrimmage | 11:00 AM | |
| | | | | |
| Sept. 18 | | Flames vs. Edmonton | 7:00 PM | Pengrowth Saddledome |
| | | | | |
| Sept. 20 | | Coaching Day in Alberta | TBA | Pengrowth Saddledome |
| | | Flames vs. Edmonton | 7:00 PM | Pengrowth Saddledome |
| | | | | |
| Sept. 23 | | Flames vs. Vancouver | 7:00 PM | Pengrowth Saddledome |
| | | | | |
| Sept. 25 | | Flames vs. Minnesota | 7:00 PM | Pengrowth Saddledome |
| | | | | |
| Sept. 27 | | Flames at Vancouver | 8:00 PM | GM Place |
| | | | | |
| Oct. 2 | | Flames at Edmonton | 7:00 PM | Skyreach Centre |
| | | | | |
| Oct. 4 | | Flames at Edmonton | 6:00 PM | Skyreach Centre |
| | | | | |